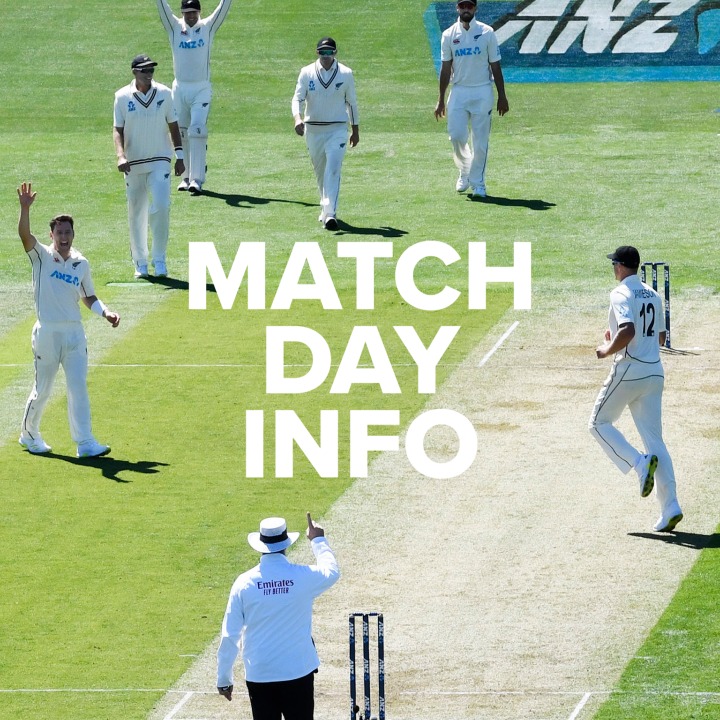 Blackcaps vs Sri Lanka
9 – 13th March 2023
Coming to the Test Match to see your stars shine?
Here's everything you need to know….
🎟 Box Office opens at 9.00am each day. Gates sales will be available for General Admission tickets only.
General Public gates open at 9.30am
Lexus of Christchurch Members Lounge opens at 10.00am
First Session scheduled conclusion 1.00pm
Second Session scheduled commencement 1.40pm
Second Session scheduled conclusion 3.40pm
Third Session scheduled commencement 4.00pm
Third Session scheduled conclusion 6.00pm
General Admission entry at Gates A and B.
Members Entry is at Gate D.
Limited Mobility parking at available in the Riccarton Ave Carpark by Gate A.
Mobility access is also at Gate A.
Please ensure you are aware of what you can / can't bring with you into the venue to avoid any disappointment. A list of these can be found in the terms and conditions of entry here
We can't wait to see you here!