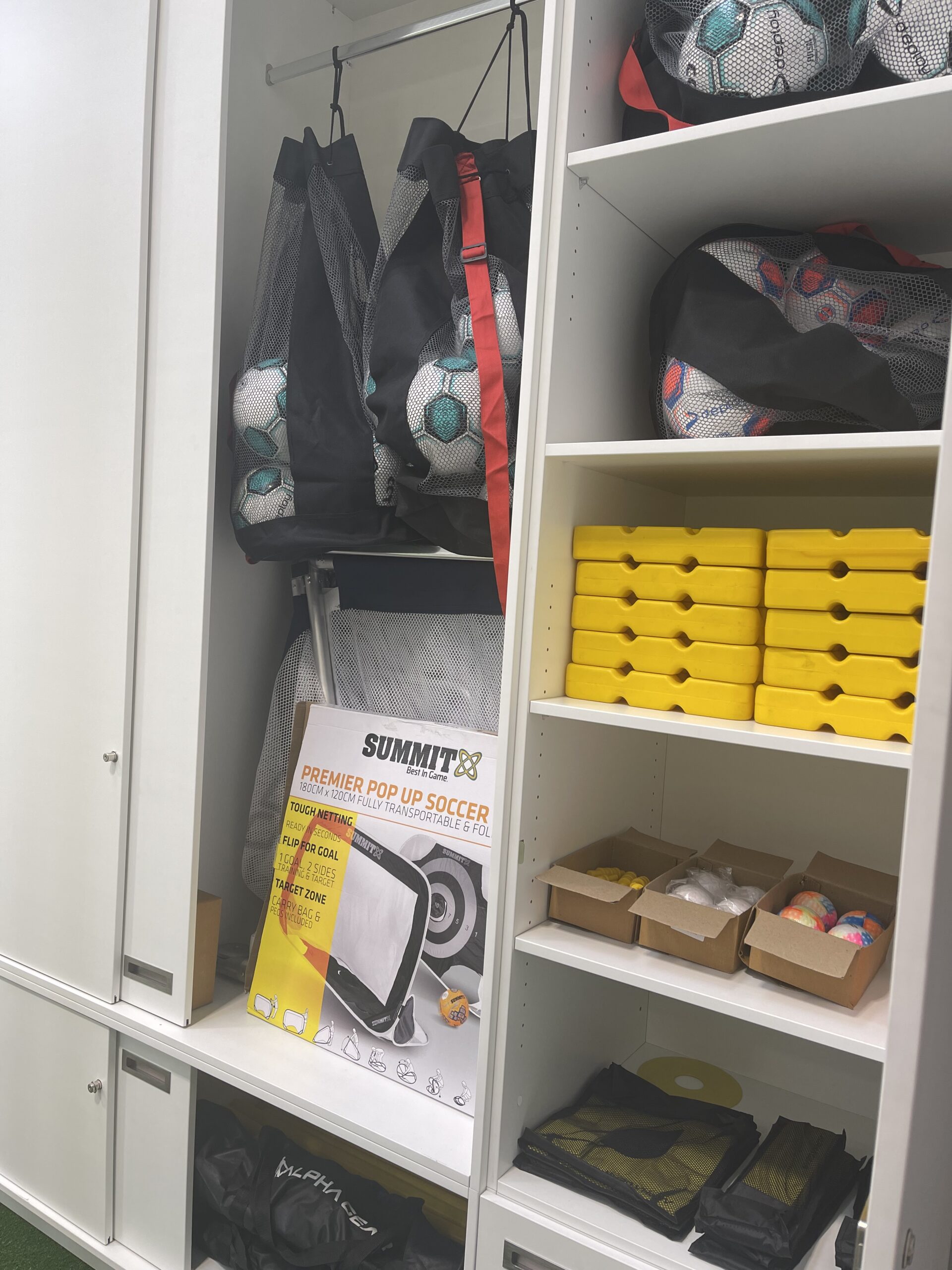 Sports Equipment Storage Funding for the Sir Richard Hadlee Sports Centre
1st November 2023
The Canterbury Cricket Trust, a not for profit charitable trust, who owns the assets at Hagley Oval including the Sir Richard Hadlee Sports Centre, works tirelessly to provide world class facilities and resources for the Hagley Oval Precinct that the whole community can access and use.
The Sir Richard Hadlee Sports Centre doesn't just service cricketers trying to perfect their skills or cricketers, young and old, living out their sporting dreams. The Centre has been the perfect space to inspire the next generation of legends in other sports too and encouraging people of all ages and abilities to give things a go while providing them the opportunity to do so.
Thanks to a generous grant from @Kiwi Gaming Foundation, the Canterbury Cricket Trust have been able to install incredible custom storage designed by @bishopinteriors in the Centre to house the various sports equipment we have available. We have a range of sporting equipment on site for our community to use from footballs and goals, netballs, netball hoops, hockey sticks, pucks, balls and cricket gear. Up until now we had no where to store all our gear that was easy to get to so it could be utilised. This clever storage solution will provide easy access to all the gear for our community to use and will keep it safely secured when not in use so we can ensure the longevity of the equipment.
Thanks to the legends at Kiwi Gaming Foundation for making it happen!
#hagleyovalcricketprecinct
#srhsc
#fundingpartner
#kiwigaming
#cleaverstoragecolutions
#bishopinteriors