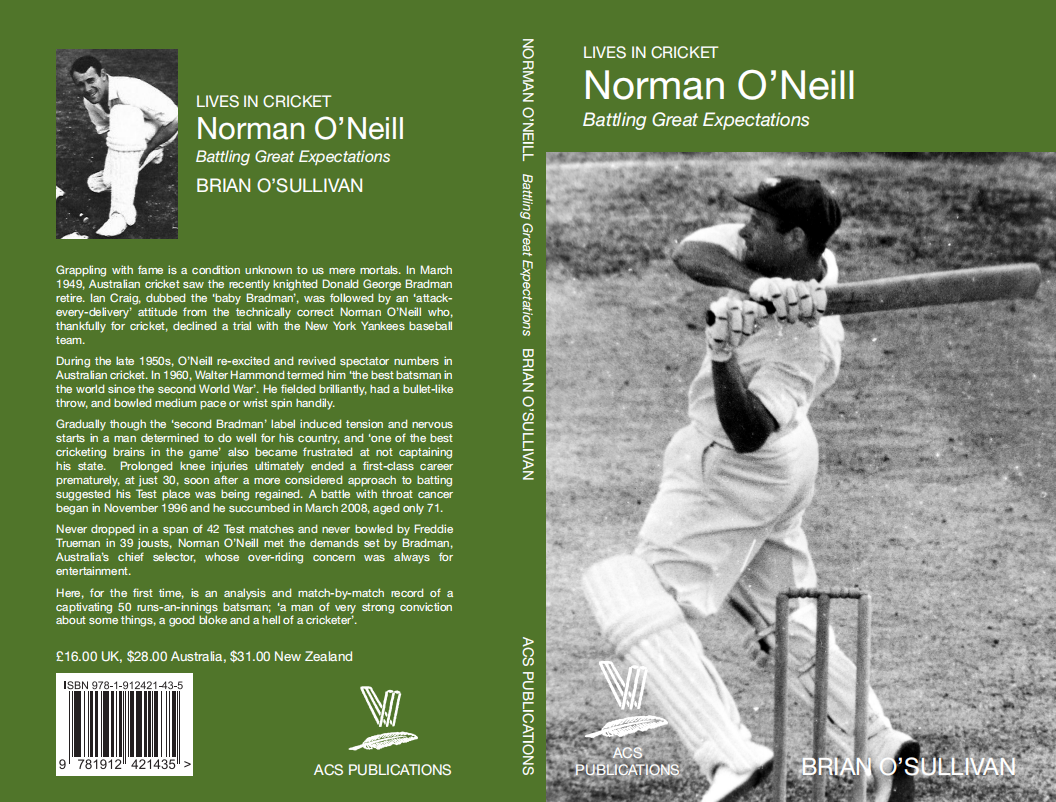 By Brian O'Sullivan
Christchurch born author and former sports journalist Brian O'Sullivan will be at Hagley Oval this Wednesday, 13th January 2021, during the Ford Trophy match against Canterbury and Central Districts promoting his latest book "Lives in Cricket – Norman O'Neill" which will also be available to purchase.
In Feb 1967 Canterbury played Australia B at Lancaster Park. This match was the only one in which Norman O'Neill played in Christchurch. The admiration that the captain of the Canterbury team, Graham Dowling, had for O'Neill's "compact technique" is noted in the book as is the fact that this win by Canterbury was of historical significance for New Zealand cricket.
The full Canterbury team was: Cran Bull, Dowling, Maurice Ryan, Brian Hastings, Keith Thomson, Wayne Burtt, Brian Isherwood, Dick Motz, Bruce Taylor, John McIntyre, Ken Ferries.
Brian will have his book for sale at the Hadlee Pavilion for anyone wishing to purchase a copy. $30 each. Cash only for book sales.