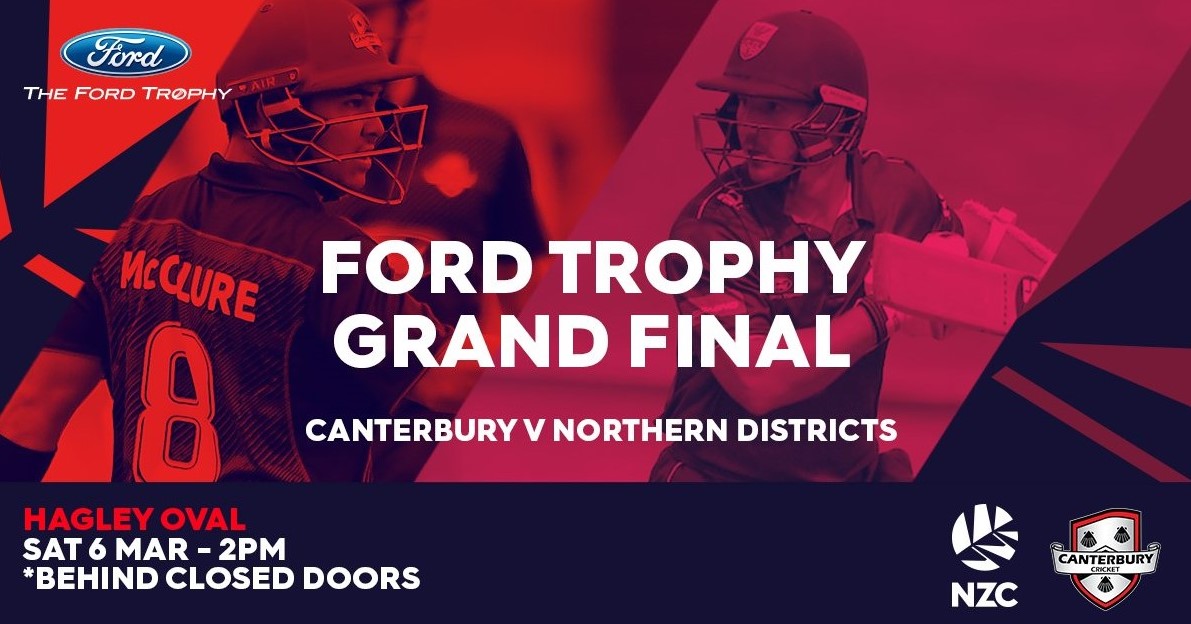 Canterbury will take on Northern Districts at Hagley Oval in the Ford Trophy Grand Final this coming Saturday.

Unfortunately due to the current COVID-19 alert levels this means there will be NO spectators either on the embankment or in the Lexus of Christchurch members lounge. The general public, Hadlee Pavilion members, players families will NOT be able to access the venue.  However you will be able to catch all the action on Spark Sport.
Sign up for a free 7-day trial here – https://watch.sparksport.co.nz/signup/1

The Venue will be fenced off and security will be in place. While this is disappointing for everyone involved we ask that you do not turn up at Hagley Oval expecting to be let into the Oval.  The only people that will be on site are players, team management, match officials, operational staff, broadcasters and limited catering staff for players. There will be no exceptions. 
We thank you for your understanding in this matter.