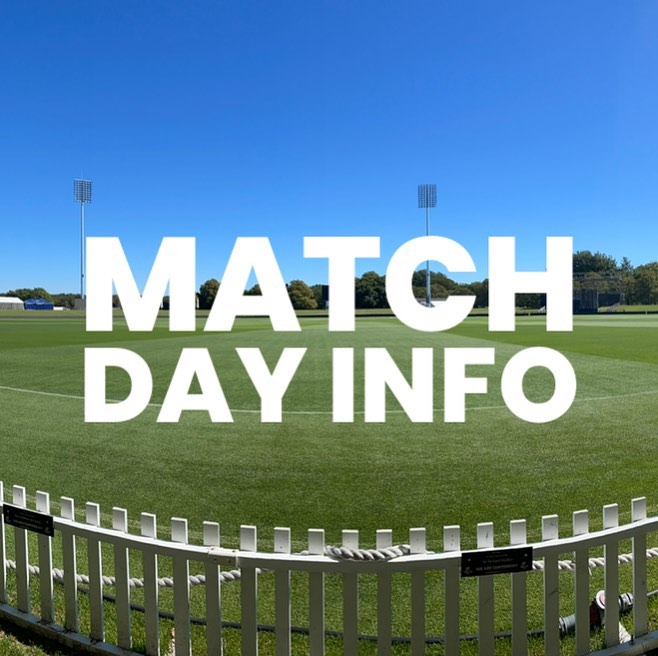 9th January 2022
Coming along to Blackcaps vs Bangladesh Test Match
Here's what you need to know
Gates Open at 9.30am

Lexus of Christchurch Member's Lounge Opens at 10.00am

First Ball at 11.00am
Have your "My Vaccine Pass" ready to be scanned at the gates. To avoid queues, arrive early with your ticket ready to be scanned. To ensure everyone has a great experience, be kind to your neighbours, bring only what you need and most of all, have a great time!
Unfortunately players will not be available for autograph signing throughout the test match.

ENTRY TO THE GROUND
For this match, you can enter through Gates B and C with access from Riccarton Avenue.  Hadlee Pavilion Members access through Members Gate D. 
HADLEE PAVILION MEMBERS AND GUESTS
Guests to the Lexus of Christchurch Members Lounge must abide by the dress code. Anyone who does not meet the dress code will be refused entry to the Hadlee Pavilion. This can be found here
https://hagleyoval.co.nz/members-lounge-dress-standards/
CHECK YOUR TICKET TYPE
If you have a child's ticket but appear to be over the age of 14, you will be asked for photo ID at the ground. You will also need to show ID for student or senior tickets. If you think you have bought the wrong ticket type, please call us on 04 384 3840. Alternatively, you will be asked to upgrade your ticket at the box office.
IMPORTANT VENUE INFORMATION
It's not uncommon for the cricket ball to be hit into areas where fans are. Please stay safe by keeping your eye on the ball and remind your friends and family to do the same. For full event information including details about running times, what to bring, what not to bring and more, click here.

WHEELCHAIR ACCESS
Disability parking, with valid mobility pass, is available on Riccarton Ave. Wheelchair access is available via both Gate A and Gate B, however we recommend entering via Gate A as this is closest to the accessible seating area. Valid match tickets are required to access these parking spaces and entry points.

PARKING AND PUBLIC TRANSPORT
Street parking is available on the streets surrounding Hagley Park. Free parking is also available at Christchurch Arena for those who wish to use public transport or taxis for the short journey to Hagley Oval. For information about public transport, click here.

FOOD AND DRINKS
You can bring your own homemade food to the game. Just remember to use a soft chilly bag that's smaller than 20 litres. There will also be an array of food concessions at the venue. No alcohol can be brought into the match, but you can bring sealed, unopened plastic bottles (up to 1.5 litre in size) containing non-alcoholic beverages for personal consumption. A reminder that no glass or cans can be brought into the venue.

EMBANKMENT SEATING
GA and Family area
Please note that the grass embankment does not have any fixed seating. If you have a General Admission (grass embankment) ticket/seat, a low profile portable/collapsible seat will be permitted if the base of the seat is no higher than 300mm from the ground and no wider than 600mm. We recommend checking the venue's conditions of entry for more info.

DECK CHAIRS & UMBRELLAS
As there is limited space on the top of the embankments for deck chairs, once that space fills up, no more will be allowed. However, lower beach chairs are permitted on the embankment slope. We ask you to consider others around you when using these chairs. We are allowing umbrella's into the venue for this match however they must be used around the top of the embankment only and must not impede the view of anyone else at the venue.  Limited amounts of free sunscreen will be available, however we encourage you to bring some extra sunscreen along to get you through the late afternoon.

SMOKING
This is a non-smoking venue. Patrons are asked to exit the ground when wishing to smoke, including the use of vaping devices and E-cigarettes.

PASS-OUTS
You can leave the ground and re-enter by being scanned out, but you will be subject to the same security checks on the way back in.

COVID-19
COVID-19 tracing QR code's will be located around the venue. Please ensure you scan in as you arrive. If you are feeling unwell or are displaying cold/flu symptoms please stay at home and call your GP or Healthline.

There will be a moments silence observed in the lead up to the match recognising the 10th Anniversary of the Christchurch Earthquakes. The ground announcer will let you know when this will occur. We ask everyone to respect this by refraining from talking at this time.