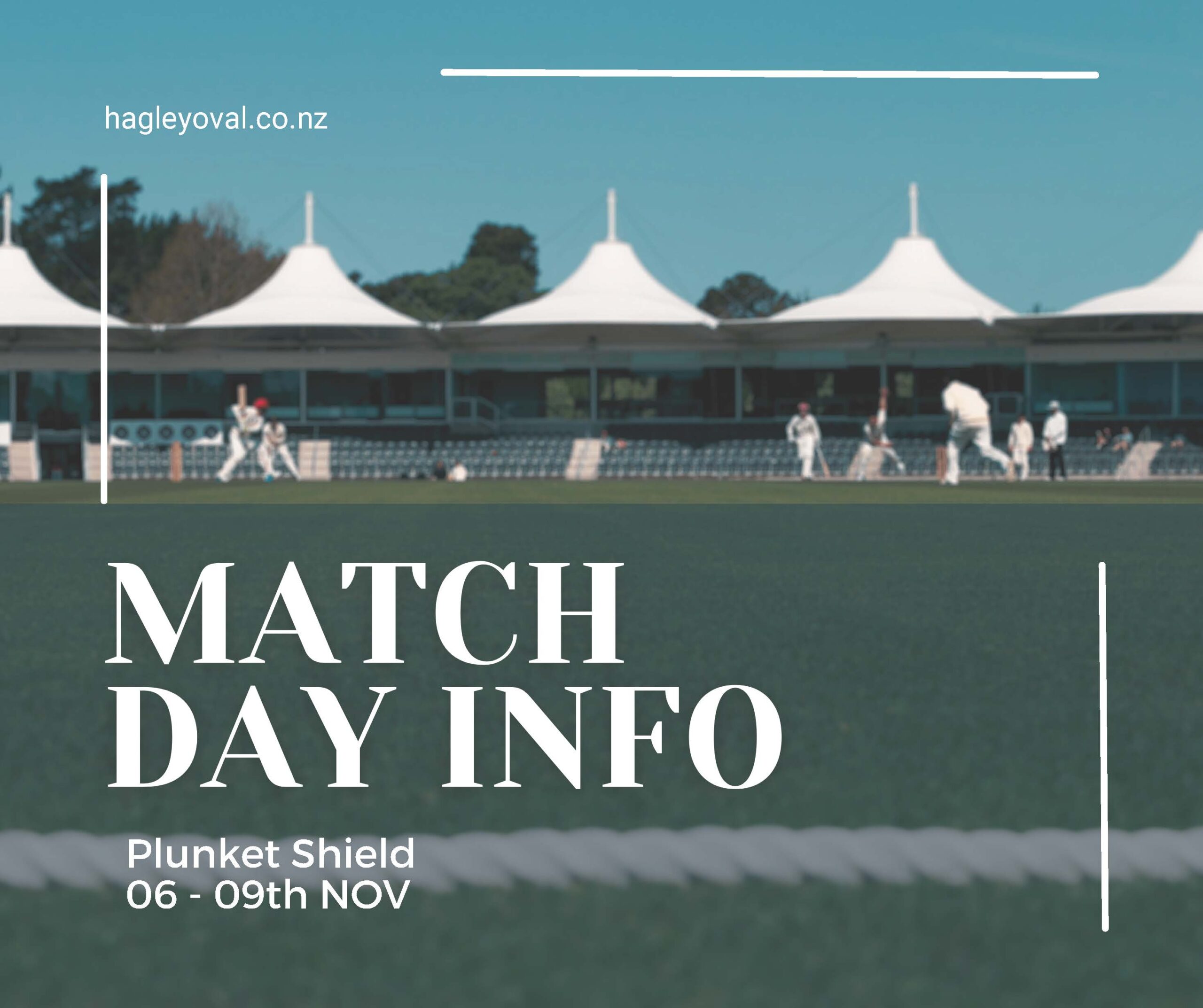 PLUNKET SHIELD CANTERBURY VS AUCKLAND ACES, 06 – 09TH NOVEMBER 2023
🏏Second match of the season and we are ready to go again!🏏
Canterbury take on Auckland in the Plunket Shield tomorrow. If you are coming down to Hagley Oval then here's what you will need to know.
It's a free entry match so bring your picnic blanket, lunch and some mates and come and enjoy the ☀ and 🏏 on the embankment.
The Miles Group Members Lounge in the Hadlee Pavilion will be open for members and members guests from 10am.
Get along and support the boys!