Set against the spectacular arena of the surrounding classic parklands, Hagley Oval is Christchurch's celebrated redeveloped international standard cricket venue. As the home of cricket in Canterbury it has launched the careers of a succession of cricket's local heroes and some favourite icons of New Zealand.
Hagley Oval is fast becoming one of New Zealand's premier cricket grounds, however now more than ever we need to support of the Canterbury cricketing community to ensure that this fantastic facility can be developed and maintained for all future generations to enjoy. The Hagley Oval Pavilion Club membership sales enable the Canterbury Cricket Trust to continue its work at Hagley Oval.  The development and continuing maintenance of the Pavilion along with future plans for the Hagley Sports Centre and lights are only possible through the continued support of the membership programme.
Enjoy unlimited access to test, international and domestic matches, rub shoulders with sporting fans and legends, and network with fellow business people in our exclusive facilities.
There are many benefits of being a member at the Hagley Oval Pavilion Club and there's a membership period to suit everyone.
NEW OFFERS
FIVE YEAR MEMBERSHIP FULL PAYMENT DISCOUNT
Anyone who purchases or renews a Five-Year Membership will receive a 10% discount when paying in full at the time of application
This brings the total cost of the Five-Year Membership to $4162.50.
YOUNG MEMBER
Those under 28 years of age can join the Hagley Oval Pavilion Club as a 'Young Member'
This offer entitles Young Members to enjoy all the privileges of a standard membership at the discounted rate of $500+GST for the duration of the upcoming 2018/2019 season.
WELCOME TO THE HAGLEY OVAL PAVILION CLUB
The Hadlee Pavilion at Hagley Oval is an exceptional facility within a world-class environment and plays host to the Hagley Oval Pavilion Club. Become a  member and as well as the perfect grandstand view of New Zealand's favourite summer sport, you'll receive exclusive membership entitlements, experience great sporting moments, a vibrant atmosphere as well as:
Free entry to all matches
Access to the pavilion on match days
Guaranteed outdoor seating (non-allocated seating)
Discounted rates for hire for private functions
Opportunities to attend other member only functions
Entry through private members' gate
Free WiFi on match days
Memberships are transferable, so if you can't go to the match yourself you can pass your membership on to a colleague or friend
Membership also presents the ideal solution for entertaining clients and hosting functions. A well-appointed bar and dining options are just metres from your seat, which means you'll catch every moment on the field. What's more, as a member you'll be joining like-minded individuals as an important stakeholder, supporting the future of cricket in Canterbury.
For further information, or to join, please contact us on 027 720 9221 or email membership@hagleyoval.co.nz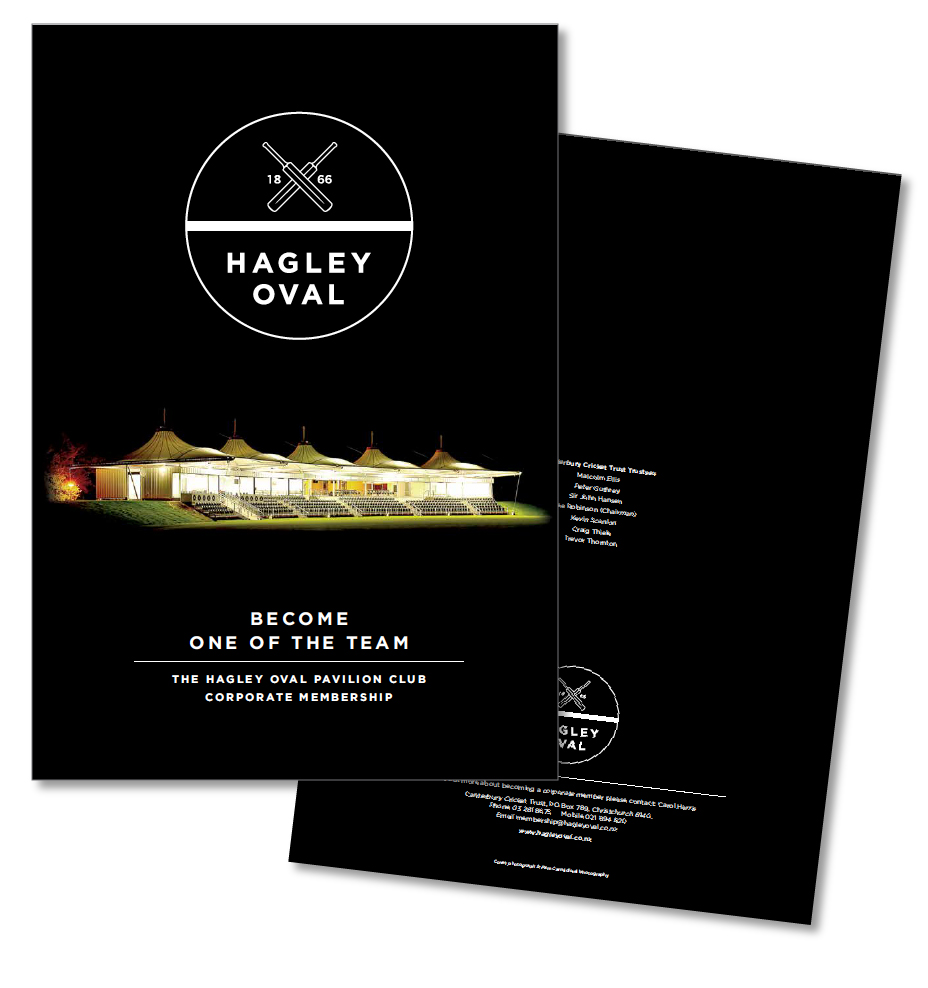 For more information please click here to download a copy of the Hagley Oval Pavilion Club membership information form for Two, Three or Five Year memberships.
If you would like any further information or to view the membership area before you commit to a package please contact Hagley Oval Pavilion Club Membership on either 027 720 9221, or 03 281 8675 or email membership@hagleyoval.co.nz